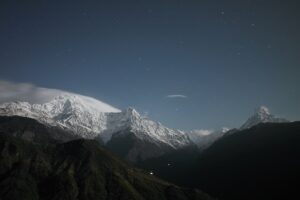 Hi!
We created this blog to show you the possibilities of HearMe.ai. Thanks to the entries that we will place here, you will learn how to turn text into speech and how to improve your blog or newsletter thanks to it. We're here to broaden your horizons. We will introduce you to the latest technology of sound generation, we will tell you about Artificial Intelligence (AI) which makes it possible. You'll never look the same at writing your texts again. The mere fact that you have come to our website and read (or listen to!) this article means that you are interested in news and are ready to take your blog to the next level.
We are a group of enthusiasts who love to… LISTEN. On the way home, work, while exercising or cooking. Audiobooks, music, podcasts… in one word – everything you can. However, we are quite busy people and one day we came to the conclusion that during the day we simply don't have time to read our favorite newspaper. How cool would it be if we could just listen to the articles while driving? This is how HearMe.ai was born.
Our app allows you to transform any article into audio format, so your audience can listen to them anytime and anywhere. They can experience your content in a new way, just like we do when we come home, while going to the gym or baking a favorite cake. It's also ideal for anyone who wants their content to be more accessible.
So how do you convert your text into audio?
Nothing easier. All you need to do is create a free account at HearMe.ai, choose the appropriate form of integration for your website, listen to the available voices and choose your favorites, and then start your audio adventure! Another step you can take is to adapt your texts to the audio version. Artificial Intelligence (AI) is not always good at dealing with proper names and numbers. You can correct this in our editor using aliases. The changes you make to HearMe.ai only apply to the spoken text. Full instructions on how to connect your website with our application can be found here: (tu link do FAQ). You can write to us in the chat at any time, we will help with the configuration.
How and where can I publish read versions of my texts?
Put a player on the page of the article, this will allow readers to start listening to your text, right after opening the article. You can place any player on the page without any problems using the code that you download from our application. You can also copy the direct address to your player along with the article and place it on all your social media channels! You can download the article as an mp3 file and use the generated text to create a video for channels such as TikTok or YouTube. It's not everything! You can show off your creativity on podcast platforms.
Try HearMe.ai NOW! Take advantage of a FREE 14-day trial period and enjoy the benefits of listening. Create an account on app.hearme.ai – you're only a few steps away from your audio debut 🙂